Taxi
For those who take a taxi to the TCS Lidingöloppet, Utterbacken is the designated pick-up and drop-off location. From the taxi zone, it is a short 700 meter walk down to Lidingövallen.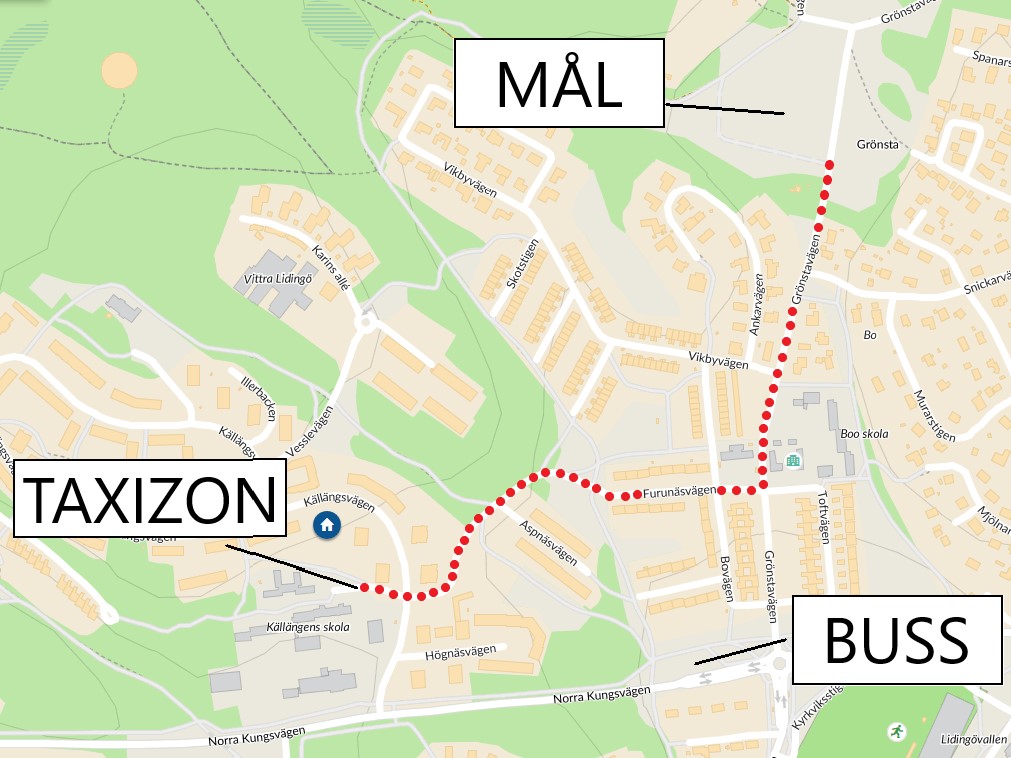 Transportation service – only on Friday
Below you will find the transportation service mapp that applies at TCS Lidingöruset and TCS Lidingörullet on Friday. NOT other days when Grönstavägen is closed.
Drive Norra Kungsvägen and turn left at the roundabout into Grönstavägen.
Take the first right into Toftvägen and stay further ahead on the right-hand side. Drop off participants.
The participants turn right and walk/roll along Grönstavägen towards the arena.
Transport service turns left onto Grönstavägen and out onto Norra Kungsvägen, via Elviksvägen into the parking lot outside Lidingövallen, Kyrkstigen.
Pick-up takes place at the same place on Toftvägen. Back towards town, it is best to drive out of the area via the orange arrows.