Since 2016, Santander Consumer Bank has been one of the main sponsors of En Svensk Klassiker. In 2022, the first team was created where 100 people had the chance to be coached during a Classic year. In 2023, it is new fitness enthusiasts who have been given the chance. Almost 600 people applied to join and 100 people were selected based on their motivations in the application. The participants have different ambitions, backgrounds and fitness and are scattered all over Sweden.
During the year, the participants get to go to training camps together, receive discipline-specific training programs and be coached before the races by Johan and Therese. And now it's time for TCS Lidingöloppet.
Here you can see Johan Olsson's tips for completing in Lidingöloppet in the best way:
All participants in Team Santander have individual goals and ambitions with their classic. The participants can do the races as fast or as slow as they want - the goal is to find the joy of training, new training buddies and to have fun along the way.
- Being a coach for 100 people is both a challenge and an incredible experience. I think this is as educational for me as it is for the participants. There is a great variety in both participants and training experiences, and it is incredibly energizing to see them succeed in tackling both training sessions and races, says Johan Olsson.
Team Santander publishes a new training program every month in three different training levels: 4-6 hours per week, 6-8 hours per week and 8-10 hours per week. The programs are designed by the coaches and consist of strength training, discipline-specific training and information on various aids to facilitate training.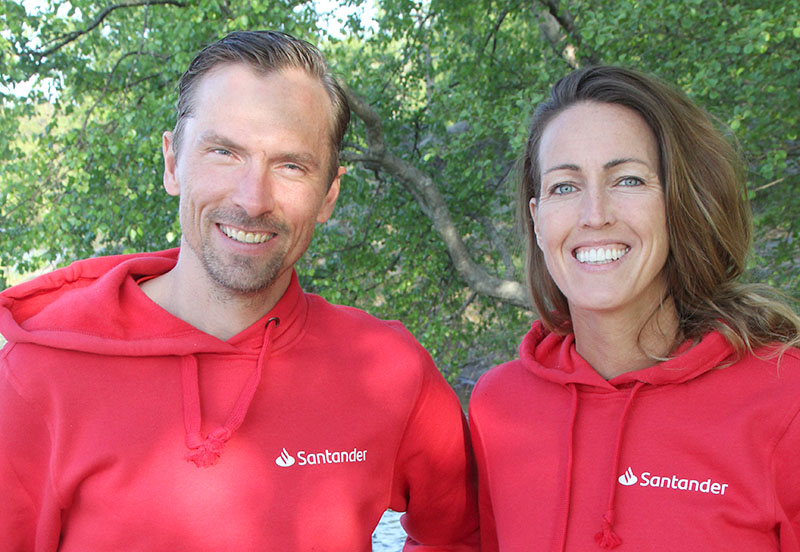 Here you will find training programs and more information about Team Santander