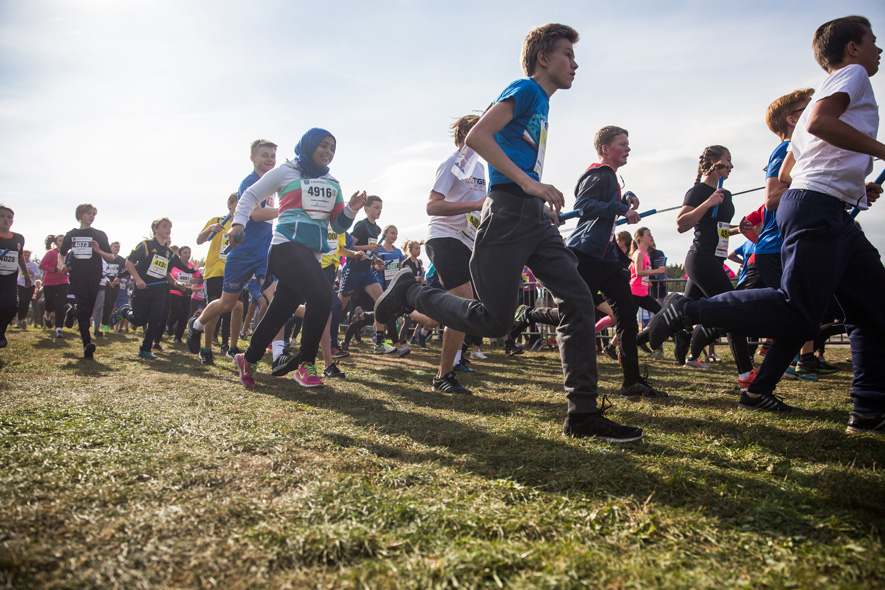 Lidingö Skolstafett
In cooperation with the City of Lidingö, Lidingöloppet organises Lidingö Skolstafett for the schools at Lidingö. A runners' festivity that we create together!
Start and finish are at Grönsta Gärde. The course for grades 4–6 is 1.7 km and grades 7–9 run 2 km. Each relay team consists of 4 people and the teams can be boys, girls or mixed.
Start time 22/9:
09:30 – Grade 4
10:15 – Grade 5–6
13:00 – Grade 7–9
Entry and information for schools at Lidingö:
Invitation and information about the race will be sent out to principals and teachers whose pupils have participated previous years.

Contact:
Do you have any questions or are you new as teacher on Lidingö? Feel free to send an e-mail to skolstafetten@lidingoloppet.se
Lidingöloppet and the City of Lidingö gives a warm welcome to pupils and teachers participating in Lidingö Skolstafett!

Through a cooperation with Skolstafetten Järva, schools from Järva will also participate at Lidingö.